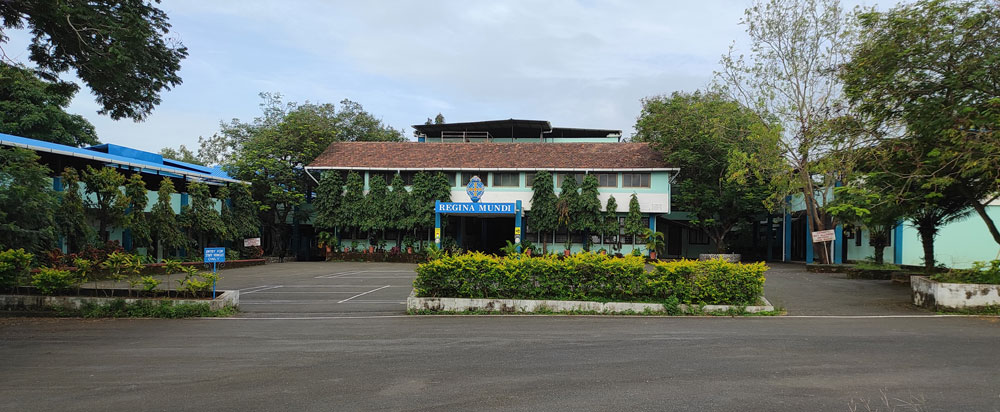 History
The school was established in 1971 as an all-boys school. From the year 2000 it became a co-educational school.
Founder
Blessed Edmund Ignatius Rice (1762–1844) was a Catholic missionary and educationalist who was Beatified by Pope John Paul II in October 1996. He was born in Callan, County Kilkenny, Ireland, in 1762 and died in Waterford, Ireland in 1844. His remains are in a casket in Mount Sion, Waterford. When Edmund's wife died after an accident in 1789, he devoted himself to prayer and charitable work, particularly with the poor and marginalised. In 1802, he opened a school for them but the children were so difficult to manage that the teachers resigned. This prompted him to give up his own business and devote himself to training teachers who would dedicate their lives to prayers and to teaching the children free of charge.
He is the founder of two orders of religious brothers: The Congregation of Christian Brothers and the Presentation Brothers. The Christian Brothers grew throughout Ireland, England, Southern Africa, India, America and Australia and today many schools in those countries owe their existence to his vision. His mission is continued by more than 1,900 brothers living in over 350 communities educating more than 200,000 students throughout the world. In his honour, the school holds an annual All Goa Quiz competition called Edmund Rice Quiz Competition.
Location
The school is located just off Airport Road, quite close to the Vivus SMRC Heart Centre. The school is 5 kilometres away from the Mormugao harbour and a two minute drive from Dabolim Airport.
Vasco da Gama is the nearest city and is about 3 kilometres from the school campus.
Our Address :
Regina Mundi School Chicalim P.O
Mormugao Taluka
Goa – 403711
Facilities
The main school building holds all the classrooms, staff rooms, library, and the science and computer labs. The assembly hall separates the primary and secondary sections. The school has two full size football pitches on a large ground known as the Brother Slattery sports field.The field is named after Br Slattery -one of the most loved Brothers – who served in the school for many years. It also has a basketball court.
The school is named after Mother Mary, Regina Mundi -Queen of the World.The campus is graced by a statue of the Mother Mary placed on a pillar at the entrance to the school.