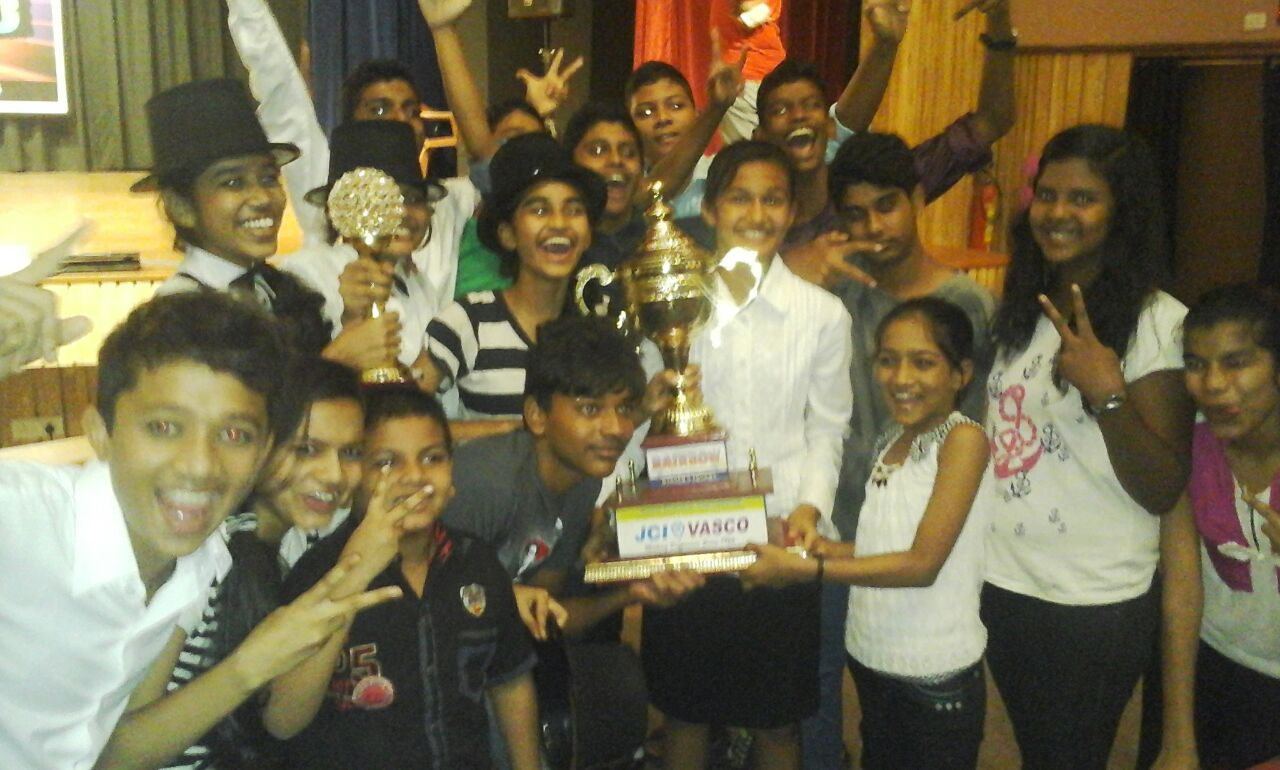 Lots of people are celebrating Portugal's remarkable victory in Euro 2016 today but that's not the only celebration going on in RMS.
After a gap of a great many years the RMS team taking part in the annual JCI Vasco Competition team won the overall first place in the Competition and were awarded the glittering winner's trophy.
RMS got the following places in the the following events.
Patriotic Singing: 3rd Place
Newspaper Outfit: 3rd Place
Effective Public Speaking: 2nd Place
Quiz: 1st Place
Powerpoint Presentation: 1st Place
Dance: 3rd Place
The following teachers were involved in the training of the students.
Patriotic singing – Mr Deepak Dourado , Newspaper Outfit – Ms Shweta , Powerpoint Competition – Ms Alisha , Public Speaking – Ms Pallavi ,Quiz – Mr Viraj and Dance Competiton – Ms Pranita Borkar.
Some photographs of the some of the epic events are below.Hopefully we'll get a few more soon.

(Photographs and Article thanks to Mr Nagesh,Ana Paes and Nimisha Chari)