The Senior Spelling Bee and Instrumentals were stage events at the Edmund Rice Week Competitions today.Calligraphers and Wealth out of Waste creators competed offstage and Sir Allan was busy on the field with Slattery Memorial related Activities.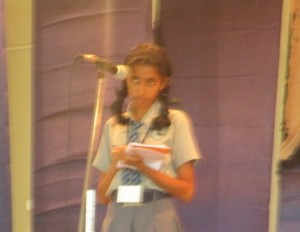 Xena Mendonca,after having won the Just a Minute Competition yesterday,continued her winning run by coming first in the Senior Spelling Bee as well.
Varel and Genevieve were the second and third best spellers.
The Instrumental Music Competition featured an extreme variety of musical instruments – guitars,keyboards, drum kits,violins and a most well played saxophone.The judges must have had a hard time deciding which was best.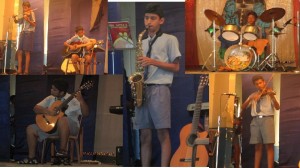 An entry from the "Calligraphy Competition" – one of the sayings of Blessed Edmund Rice.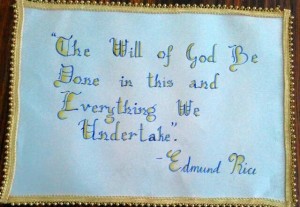 (Photographs courtesy Varun Shilesh 10A)