Edmund Rice Week 2015 began with a prayer service and the lighting of the lamp.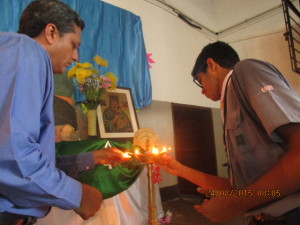 Three events were conducted today – Just a Minute for the seniors,Spelling Bee for the middle school and the Singing Competition for the Middle School.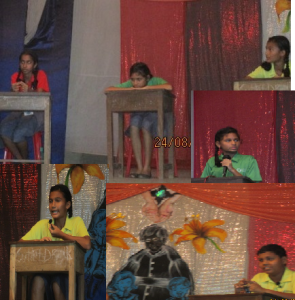 Xena Mendonca won the  Just a Minute Competition ,
Ana Paes and Karan Korgaonker  came second and third respectively.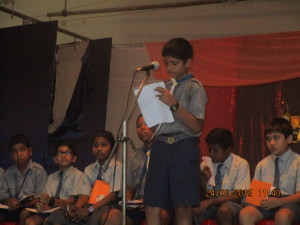 In the Spelling Bee all participants made fierce attempts to spell all the words correctly but none could spell better than Sara Paes .Her  spellbinding display of accurate spelling spelled doom for all the other participants and she became the middle school spelling champion of the year – dispelling all doubts that there was anyone better.
There was plenty of musical talent on display from the middle school. Winners have yet to be declared.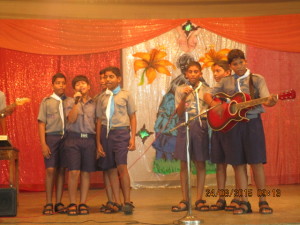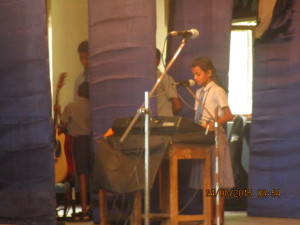 (All photographs are courtesy of Varun Shilesh of 10 A)