Slattery House achieved the distinction of being the winners of both the Sports Shield and the Overall House Points Shield for the Academic Year 2016 – 2017.
Congratulations to the leaders of the house – Captain Aiden Mesquita and Vice Captain Rahul Morajker – for leading their house to this historic double prize.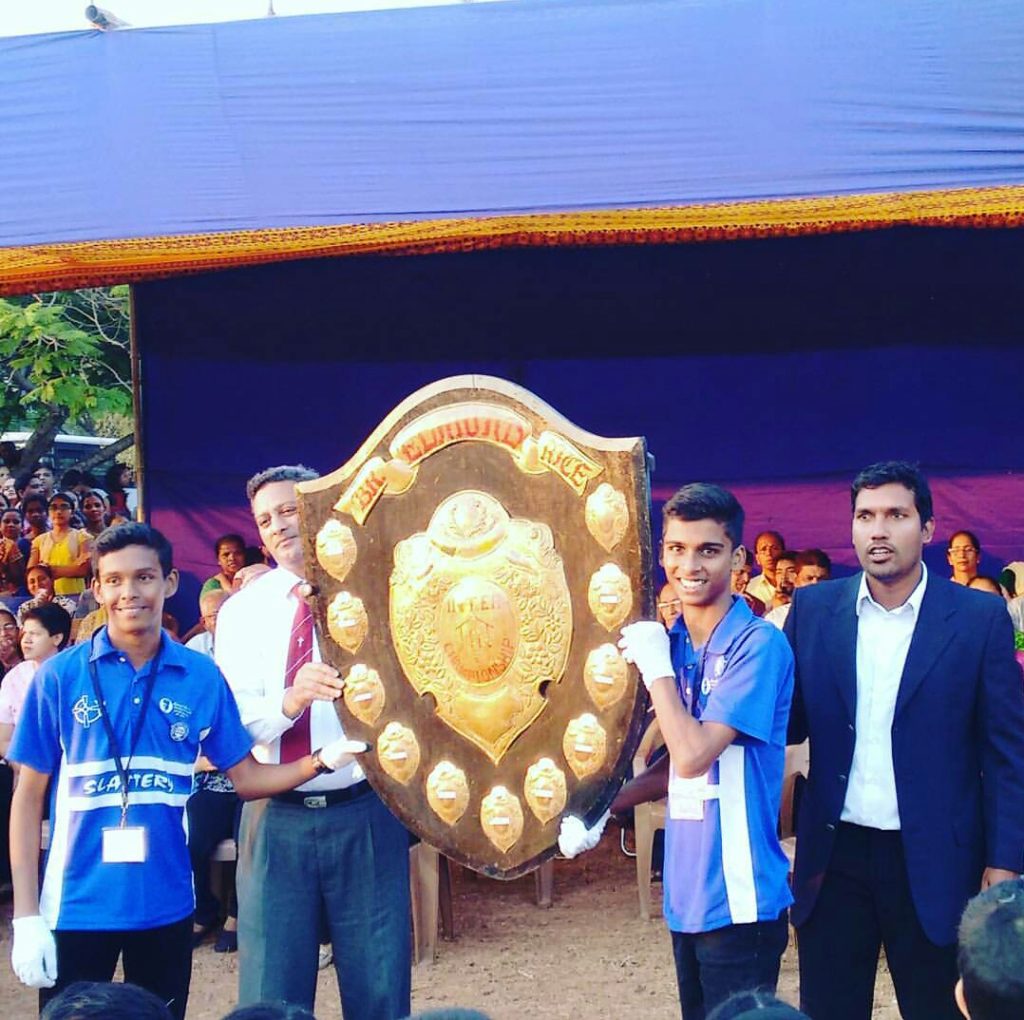 Unfortunately,due to the reluctant and retiring nature of the RMS reporters and photographers – no photographs were taken of the overall Prize Distribution Ceremony.
Photographs of the Sports day ceremony can be viewed here..
(The last time this historic double was achieved was way back in the year 2008.Mulligan House,led by Lee Luis and Siddarth Machado also won both the Sports and the Overall Championship that year.)