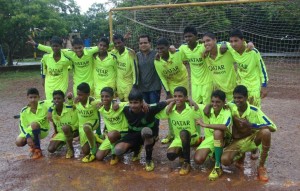 The 9A team made history by winning the Joffre Paes Cup for the first time in the history of the tournament.
Wheras 10A,10B and 9B have all won the tournament at various times in the past this is the first time that 9A have won,
Their class teacher Mr Nagesh will be very happy to have coached his team to achieve this historic milestone.
More pictures of triumph and celebration…
Varel and Seymour balance the cup of joy on Valentino's head.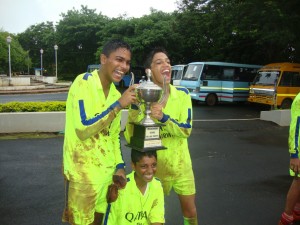 The desk on which the winning strategy was written ….( now autographed by all the players)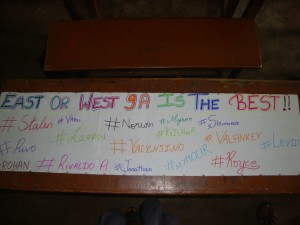 and the winning team on the wall..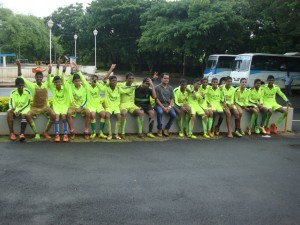 Sarvesh – second from left – with the boot on his head- did not win the Golden Boot.
That was won by Sanlon D'Costa of 10A.