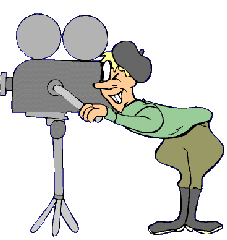 Some more old Filmit Movies that didn't get nominated for the Oscars but were still plenty of fun for Filmit Club members of days gone by.
MOVIES ON THE FORTS OF GOA
A series of historical movies was made on some of the ruined and not so ruined forts that are found in Goa.
THE CABO DE RAMA FORT.
This is one of the earliest of those historical documentaries made by doughty and intrepid RMS researchers of the past…tramping through down long forgotten paths like Indiana Jones and almost getting completely melted in the blazing heat.

FORT AGUADA
A very brief look at this popular tourist site in North Goa.
THE REIS MAGOS FORT
Two movies were made on this fort.This is the first of the two and it focuses on the location of the fort and some of its features.
Chapora Fort
aand the
Khorjurem Fort
were also made but the original footage ,alas,is now lost.So you will have to visit the Filmit Website if you want to see them.
BONDLA WILDLIFE SANCTUARY
A documentary on the attractions in the best visited wildlife sanctuary of Goa
THE OLIVE RIDLEY TURTLE MOVIE.
A short movie about efforts made in Goa to conserve this endangered species and a look at their nesting site at the Agonda beach in south Goa.Kindly overlook spelling mistakes ( if you notice any )
BUTTERFLY CONSERVATORY
A movie about the
marvellous butterfly conservatory
near Ponda created by Dr Jyoti and Yashodan Heblekar and the wonderful roof garden in their house.