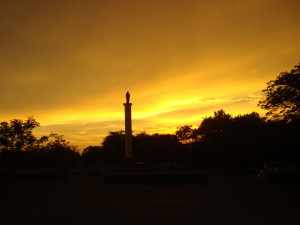 Over the years several Filmit movies were made about the school.Most of these were about some of the more interesting and exciting activities in the school year.Some of them were about the history of the school and its surroundings.
So here are a few  long lost movies that have been dug up from the archives
THE SCIENCE FAIR MOVIE
A movie that shows that the spirit of scientific enquiry is alive and well in Regina Mundi.It describes a Science Fair in the RMS hall – circa 2010
SPORTS DAY 2010
A movie on Sports Day 2010 .That year the Sports were dedicated to the 50th anniversary of the Liberation of Goa.
THE SCOUT CAMP MOVIE
One of the most looked forward events of the school year is the Annual Scout Guide Camp.This is a movie that shows the scouts and guides getting ready for the camp – stitching their famous tents out of bedsheets and making other such high tech preparations ….
JOFFRE PAES CUP
Another highly looked forward to event in the school calendar is the Joffre Paes Football Tournament.
Two movies about the tournament were discovered in the archives..
RAFTING IN VADDEM LAKE
The Scouts and Guides of Class 9 get a once in a lifetime opportunity to go rafting on the murky waters of the Vaddem Lake.Two movies were made on this highly adventurous activity (which you should not try at home) .
The first one is a very slickly made movie which presents the experience to a very interesting warlike soundtrack.
HISTORICAL MOVIES
Two very interesting movies which tell us about some not so well known historical facts about our school.The first one is about the origins and history of the monument to Regina Mundi at the entrance of the school.