Every year in the month of August we at Regina Mundi School organise and host the the Br D O Slattery Memorial Tournament.The tournament is held in the memory of Br Slattery who is a much loved former brother – teacher of the school who ,the legend says,used to referee football games at RMS even at the age of seventy.He passed on his passion for football and love for sports to all students he taught.The Tournament is held every year to keep alive that spirit of sportsmanship that he sought to inculcate amongst the children of RMS.
On the 20th and 21st of August this year the 23rd edition of the Tournament was held on the school grounds.
(Article written by Lubna Mendonca)
This year 20 schools took part in the tournament.Ex Student Saviour Gama,who plays for FC Goa in the ISL,was present for the opening ceremony. Regina Mundi won their first game against Infant Jesus School but did not do too well after that. Bethany School,Deepvihar,St Thomas and Marina High School were the eventual semifinalists.The finals were played between Bethany and St Thomas and Bethany School were the eventual winners of the tournament.
(Article written by Keziah Sequeira)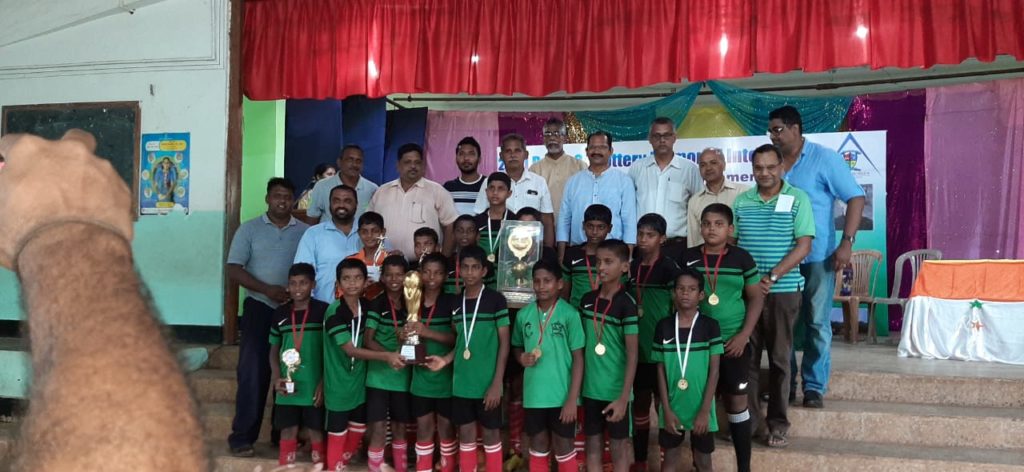 [ngg src="galleries" ids="12″ display="basic_thumbnail" thumbnail_crop="0″]